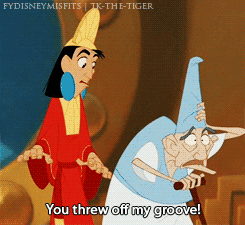 Somehow, during my extremely mellow week home I threw my back out. It's amazing how much it hurts to roll over in bed, stand up, sleep…
If I were to hazard a guess, this involved my 10 yr old mattress and the amount of up downing I've been doing cleaning up wrapping paper, moving boxes and carting CDubs around. I just went one to far and… bam, pain!
I have ridiculous posture right now though. Straightest I've stood in years.
I'm pretty sure, since my back is swollen beside my spine, that it's a pulled muscle or upset nerves.
Problem is tomorrow is a 2-ish hour drive to GSO and a house-warming party (yay!) I've been planning to attend for months! A plus is, tomorrow night I'm not sleeping in my own bed! Small victories!
We will be staying with the uncles, and having a good morning/ afternoon with them then driving home.
We don't like being on the road on New Years Eve, but we really want to see everyone!
We haven't seen L since the last time she visited from Egypt 🇪🇬 and M & D from this summer? Maybe early fall?
So we want to visit. I'm just going to be robotting for a bit…
Not even that nimbly!
I was planning on just blowing up the blogverse with makeup, possibly kitties and probably a post on what I got in the mail today:

Aren't I all fancy now?! No more Walmarts brushes for me (well that's not really true… I love me some Walmarts)!
I hope you guys are more hale and healthy than I! If you're bored, I redid my Personal Favorites Page (located at the link or in my handy drop down menu) and changed up the overall tone of the posts featured!
As always I know I am blessed beyond measure that you took time to visit me today, considering my lack of everything on here at the end of 2016, or as I like to term it, the year of the flaming dumpster of no! I very much appreciate you and that you took time out of your day to spend it with me! 🙇🏻‍♀️
Be blessed! ❤️💛💚💙💜🖤